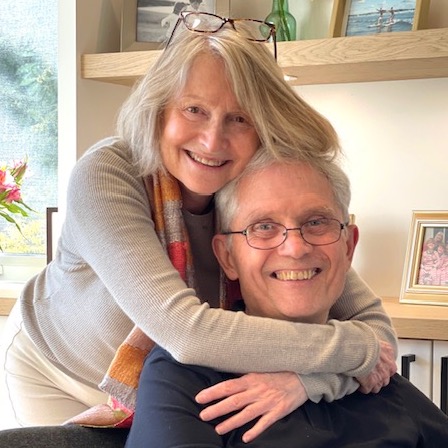 Canadian couple and International Buddhist teachers Susan and Chris Bixby will be giving three lectures in Canberra on Friday, 21st October, Saturday, 22nd and Sunday, 23rd October 2022.
This is a series of talks in their Australian Tour visiting Diamond Way Buddhist centres and groups.
Susan and Chris Bixby met Lama Ole Nydahl in 1994 and soon after helped establish the Diamond Way Buddhist Centre in Calgary, Canada. In 2006, Lama Ole and his wife Hannah asked Susan and Chris to travel and teach Buddhism. Since then, they have taught Diamond Way Buddhism throughout the Americas and Europe. At Lama Ole's request, they were invited to Australia in 2020, but the teaching tour was postponed until now. It is their first visit to Australia since they lived in Sydney in the 1970s.
Chris is a retired lawyer and Susan's background is in education and art. They have been married for over 50 years and are now living happily in Victoria, British Colombia, close to their three married children and nine grandchildren.
Canberra Teaching Program
Friday, 21 October 2022
Public Lecture: Buddhism In Everyday Life Part 1
8:00pm
Saturday, 22 October 2022
Public Lecture: Love & Partnership
2:00pm
Sunday, 23 October 2022
Q&A Panel with Susan and Chris and local teachers
2:00pm
Venue:
Mahamudra House, 104 Wattle Street, Lyneham ACT
Price: : $15/$12 concession
CONTACT
Phone: 0468 831 082
Email