Our new Centre is at Unit 46, 61-89 Buckingham St, Surry Hills, which is only a 5 minute walk from Central Station (see map below).
Newcomers are always welcome for public meditation every Tuesday and Wednesday at 7pm and Thursday at 8pm. You don't need to bring anything, and there's no cost.
The best night for your first visit is Tuesday, when there's a 30-minute talk at 7pm by an experienced member of the group, with time for questions, followed by a guided meditation. We're usually finished by 8pm.
On Thursday night there is a 10-minute talk at 8pm, followed by a guided meditation, which goes for about half an hour.
Meditation courses & Buddhist teachings
We regularly invite teachers from around Australia and overseas to teach meditation and explain Buddha's teachings. See the schedule below for what's on in the next few months.
If you have any questions, don't hesitate to call us call us, or send us an email.
SPECIAL EVENTS
Marek Rosinski: 24 – 26 October 2023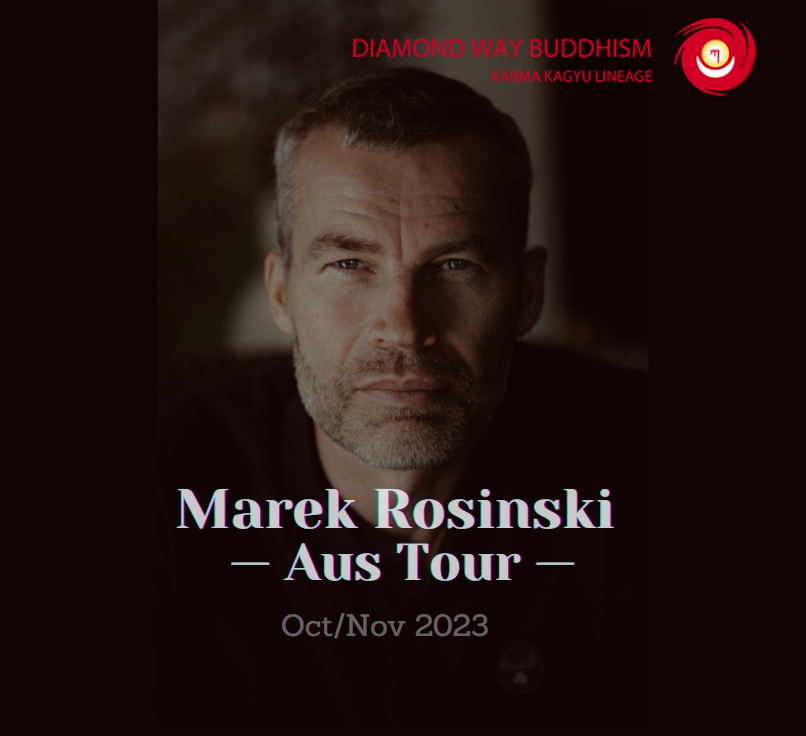 We are happy to welcome Marek Rosinski from Poland to give a series of talks on Buddhism in daily life.
Marek is a student of Lama Ole Nydahl and has been practicing Diamond Way Buddhism since 1992. He has travelled with Lama Ole and Hannah in Europe, Asia, North and South America. Marek has two daughters and has been working in a global law firm for many years.
TEACHING PROGRAM
Tuesday, 24 October, 7pm – The Three Levels and the Three Pillars in Buddhism
Wednesday, 25 October, 7pm – The Meaning of the Sangha
Thursday, 26 October, 7pm – The Buddhism in Daily Life
Stewart Javis: 4 – 5 November 2023
Saturday, 4 November, 2pm – Talk: View, Meditation, Action
Sunday, 5 November, 2pm – Talk: Transmission Linage: The Karmapas
Regular Schedule
30-minute talk on Buddhism, followed by meditation
Wednesday, 7:00 pm
16th Karmapa Meditation
Thursday, 8:00 pm
16th Karmapa Meditation
Contact
Location