Founded in 1990, Diamond Way Buddhist Meditation Centre in Gold Coast is one of more than 650 international Buddhist centres of the Karma Kagyu Lineage, under the spiritual guidance of the
17th Karmapa Trinlay Thaye Dorje
and founded by
Lama Ole Nydahl
. The meditation centre is run and maintained through the idealism of friends who meditate together.
We meet for meditations every Wednesday night at 7:30 at a private home in Carrara. The program consists of 10-15 minutes explanations for the newcomers and the 16th Karmapa meditation for half an hour followed by informal discussion and questions. You don't need to bring anything, and there's no cost.  
You can keep up-to-date with our regular activities by subscribing to our Facebook page. You can also subscribe to our news list, and we will send you information about the upcoming events (just a few a year).
If you have any questions, please don't hesitate to call or send us an email.
SPECIAL EVENT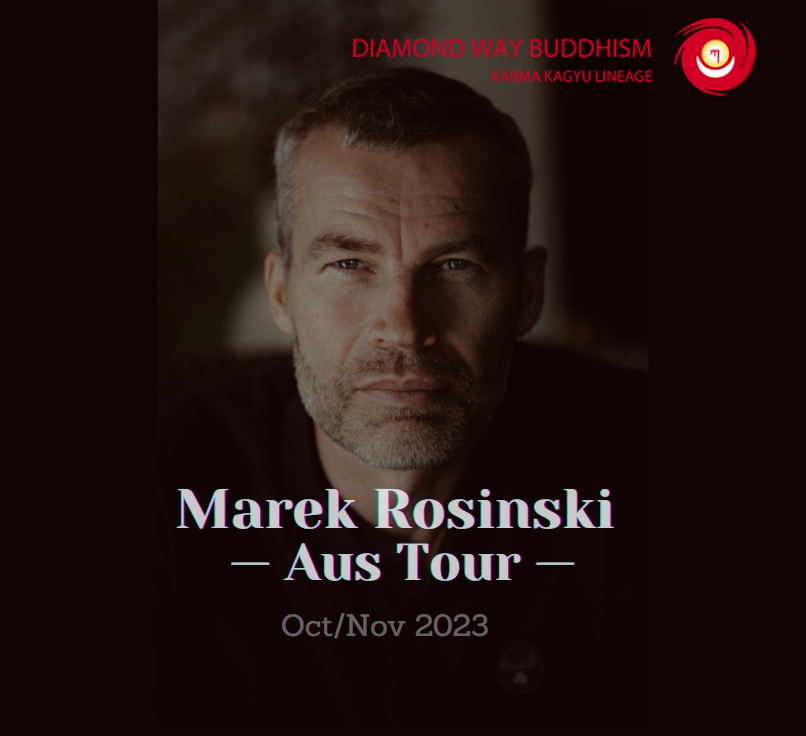 Marek is a student of Lama Ole Nydahl and has been practicing Diamond Way Buddhism since 1992. He has travelled with Lama Ole and Hannah in Europe, Asia, North and South America. Marek has two daughters and has been working in a global law firm for many years.
TEACHING PROGRAM
November 2023      
1st – Wednesday – Gold Coast – Drive/Bus = 2 hours
2nd – Thursday – Gold Coast 
REGULAR SCHEDULE
16th Karmapa Meditation
Wednesdays
7:30 pm
Contact
Kim 
M: 0410 152 704
Location: 136/79 Palm Meadows Dr, Carrara QLD 4211
Postal
Unit 79 "The Avenues"
136 Palm Meadows Dr
Carrara
QLD 4211