Diamond Way Buddhism Albury meditation group meets Tuesdays 7:15pm at the Space.
Contact us and join our mailing list for notifications of our next meditation sessions and teaching events.
There is a short talk related to Diamond Way Buddhist view or practice followed by meditation.
Our evenings are suited to those new to Buddhism and also more experienced practitioners. 
For information and details please contact Anna on 0482 912 889
SPECIAL EVENT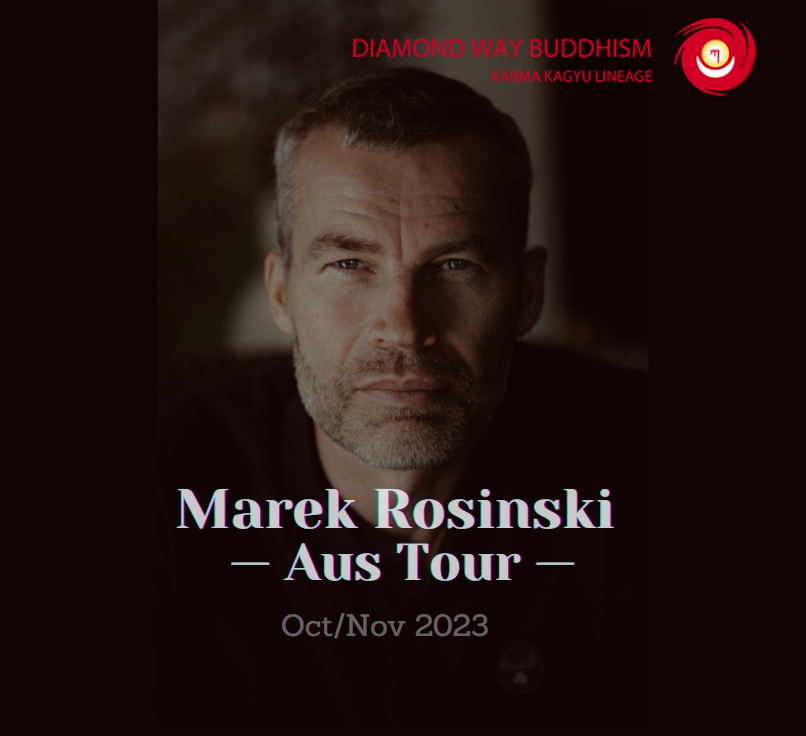 Marek is a student of Lama Ole Nydahl and has been practicing Diamond Way Buddhism since 1992. He has travelled with Lama Ole and Hannah in Europe, Asia, North and South America. Marek has two daughters and has been working in a global law firm for many years.
TEACHING PROGRAM
November 2023      
9th – Thursday – Albury– Topic: 
10th – Thursday – Albury –  
…
Regular Schedule
Tuesdays 7:15 pm
16th Karmapa Meditation
Venue:
The Space 
Level 1, 490 David St, Albury NSW 2640
Contact
Anna 0482 912 889