Diamond Way Buddhism Northern Rivers meets at 7.00pm on Wednesdays to share practical Buddhist teachings useful in every day life. There is a short talk related to Diamond Way Buddhist view or practice followed by meditation.
The centre is conveniently located in Alstonville, 30 minutes from Byron Bay and halfway between Lismore and Ballina.
Our Wednesday evenings are suited to those new to Buddhism and also more experienced practitioners. If coming for the first time, it is good to call ahead so we can ensure someone is available to welcome you and give you some useful introductory information.
SPECIAL EVENT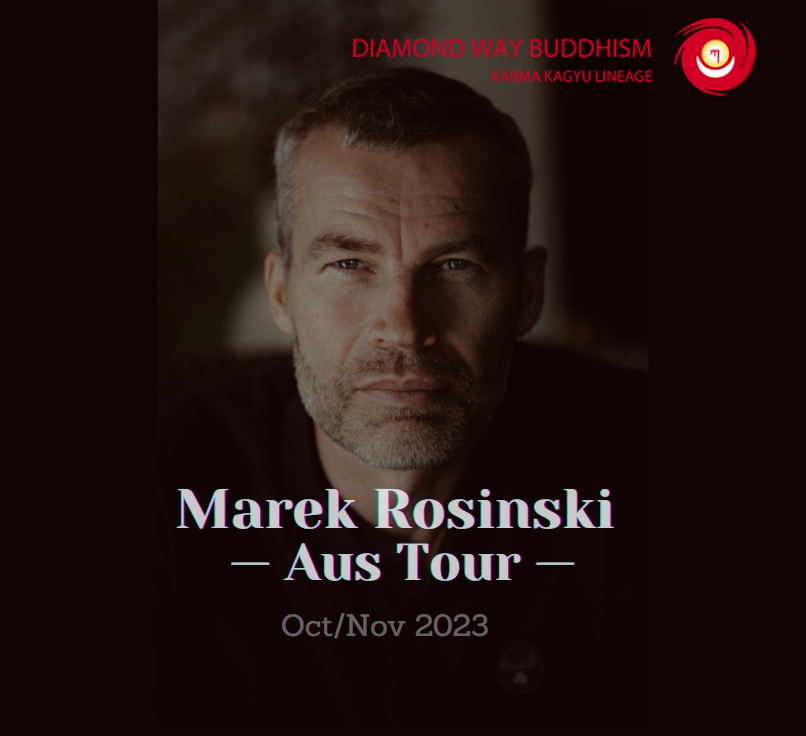 Marek is a student of Lama Ole Nydahl and has been practicing Diamond Way Buddhism since 1992. He has travelled with Lama Ole and Hannah in Europe, Asia, North and South America. Marek has two daughters and has been working in a global law firm for many years.
TEACHING PROGRAM
October 2023      
30th – Monday – Northern Rivers– Flight 2:
31st – Tuesday – Northern Rivers–  
Regular Schedule 
16th Karmapa Meditation
"Due to unforeseen circumstances the Northern Rivers Buddhist centre will not be meeting for our regular Wednesday night meditation for a little while. Please watch this space and we will soon announce the new times and location. Thanks, the Sangha of Northern Rivers Diamond Way Buddhist Centre."
Contact
Diamond Way House
5 Daley St
Alstonville 2477
Call
Michael & Sandy Koenen
(02) 6628 7002
0414 621 975