Regularly Open on Tuesdays 730pm
—-
Buddhist Meditation in Melbourne
SPECIAL EVENT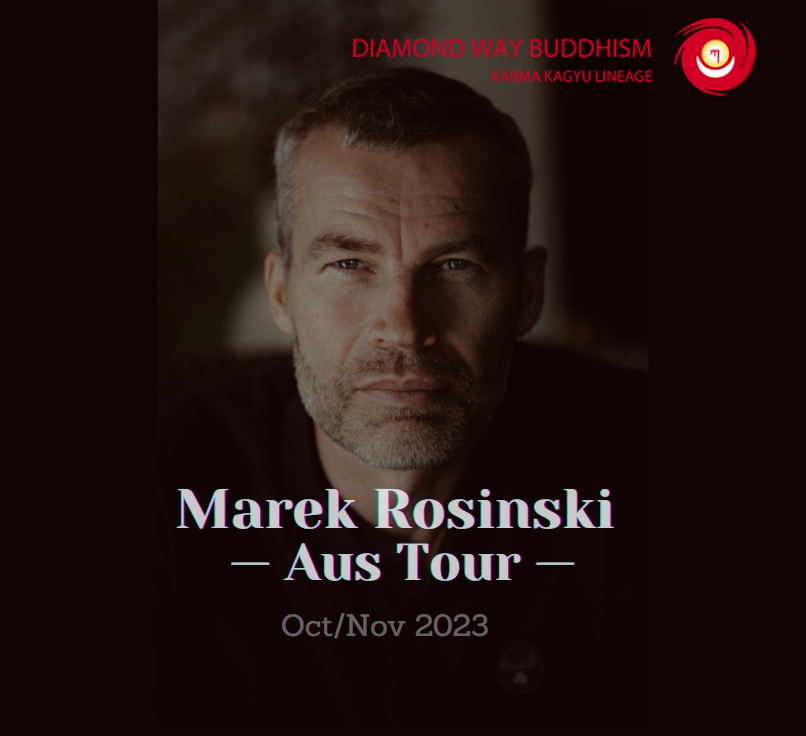 Marek is a student of Lama Ole Nydahl and has been practicing Diamond Way Buddhism since 1992. He has travelled with Lama Ole and Hannah in Europe, Asia, North and South America. Marek has two daughters and has been working in a global law firm for many years.
TEACHING PROGRAM
November 2023      
11th – Saturday – Topic: Buddhism In Daily Life @ 7:30 pm
12th – Sunday –
Meditation @ 11:00 am
Teacher Student Relationship @ 2:30 pm
…
Regular Events
Meditation and Introduction to Buddhism talk every Tuesday 730pm
We welcome newcomers – Feel free to drop-in, no bookings are needed.
Located at Level 1/220 Glenferrie Rd, Malvern VIC 3143
Established in 1999 Diamond Way Buddhism Melbourne is one of more than 650 international lay Buddhist centres of the Karma Kagyu Lineage, under the spiritual guidance of the 17th Karmapa Trinley Thaye Dorje and founded by Lama Ole Nydahl.
The centre is run and maintained through the volunteer efforts and idealism of friends who meditate together in Melbourne.
For more information about Diamond Way Buddhism Melbourne please call us on 0421 234 364 or send us an email.
Contact
Call Lucy on
0421 234 364
Email