The Australian Diamond Way Buddhist centres meet every week for group meditations, courses and special events. Throughout the year, we host national and international teachers. Please check this website regularly to keep up-to-date with the latest information.
SPECIAL EVENT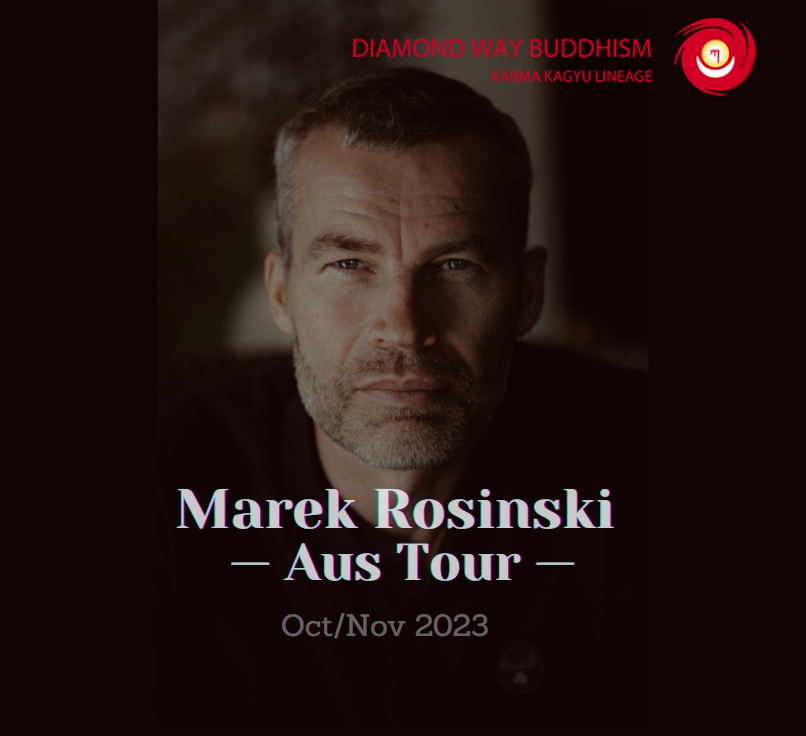 Marek is a student of Lama Ole Nydahl and has been practicing Diamond Way Buddhism since 1992. He has travelled with Lama Ole and Hannah in Europe, Asia, North and South America. Marek has two daughters and has been working in a global law firm for many years.
View Main Tour Page for more information -> https://diamondway.org.au/marek-rosinski-aus-tour
Regular Events
In every centre around Australia, friends and newcomers alike get together at least once a week to do the Three Lights Meditation on the 16th Karmapa. For more information on what to expect when visiting our centres, see the Diamond Way Centre FAQ.
"Due to unforeseen circumstances the Northern Rivers Buddhist centre will not be meeting for our regular Wednesday night meditation for a little while. Please watch this space and we will soon announce the new times and location. Thanks, the Sangha of Northern Rivers Diamond Way Buddhist Centre."