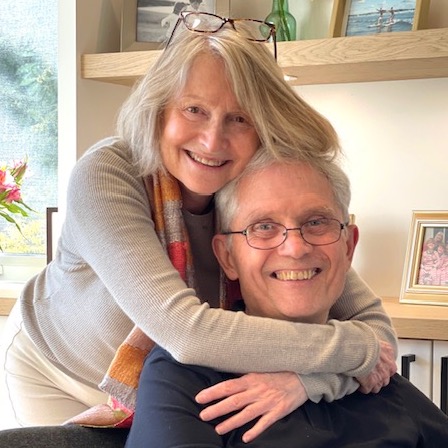 Canadian couple and International Buddhist teachers Susan and Chris Bixby will be giving two lectures in Melbourne on Monday 17th October and Tuesday 18th October 2022
This is a series of talks in their Australian Tour visiting Diamond Way Buddhist centres and groups.
Susan and Chris Bixby met Lama Ole Nydahl in 1994 and soon after helped establish the Diamond Way Buddhist Centre in Calgary, Canada. In 2006, Lama Ole and his wife Hannah asked Susan and Chris to travel and teach Buddhism. Since then, they have taught Diamond Way Buddhism throughout the Americas and Europe. At Lama Ole's request, they were invited to Australia in 2020, but the teaching tour was postponed until now. It is their first visit to Australia since they lived in Sydney in the 1970s.
Chris is a retired lawyer and Susan's background is in education and art. They have been married for over 50 years and are now living happily in Victoria, British Colombia, close to their three married children and nine grandchildren.
Melbourne Teaching Program
Monday, October 17, 2022
Public Talk: Buddhism in Daily Life
Venue:
The Stables
19 Duke St, Richmond VIC 3121
6 pm start
Cost: $20. – $15 Concession
—
Tuesday, October 18, 2022
Public Talk: Love and Partnership – Buddhism and Relationships
Venue:
Diamond Way Buddhism Melbourne Meditation Centre
Level 1/220 Glenferrie Rd, Malvern VIC 3143
730 pm start
Cost: $20. – $15 Concession
For more information about Diamond Way Buddhism Melbourne please call us on 0421 234 364 or send us an email.
Contact
Call Lucy on
0421 234 364
Email