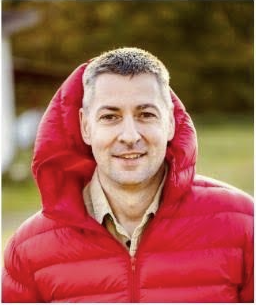 Weekend Course with Peter Lahucsky
Friday 25 – Monday 28 November  and Thursday Dec 1 – Saturday Dec 3
Peter Lahucsky, student of Lama Ole Nydahl, will be holding 5 lectures at the Perth Diamond Way Buddhist Centre from Friday 25 – Monday 28 November and 3 Lectures at Canberra Diamond Way Buddhist Centre from Thursday Dec 1 – Saturday Dec 3. Please join us! You can come for one or all lectures.
His visit to Perth and Canberra is part of a wider teaching tour in Seoul, Taiwan, Vietnam, Singapore and several locations in Australia.
Peter has a wealth of experience and has been a student of Lama Ole since 1988, you won't want to miss this! This is a great opportunity if you are wanting to learn about Buddhism or be inspired by Buddhist timeless teachings.
Peter was born in 1970 in Miskolc, Hungary. He met Lama Ole in 1988 and took refuge then. He is currently living in the Budapest and lived in the Budapest Diamond Way Buddhist center for 5.5 years
Peter has been a Diamond Way Buddhist Travel Teacher since 1992, has translated for Lama Ole in Hungary from 1993-2018, and translated 3 books for Lama Ole into Hungarian.
He has taught in: France, Holland, Finland, Sweden, Norway, Poland, Lithuania, Belgium, Bulgaria, Czech Republic, Slovakia, Serbia, Romania, Austria, England, Greece, Ukraine, Denmark, Russia, Venezuela, Columbia, Peru, Germany, Scotland and USA. 
Lectures Program
Friday 25 Nov
7:30 pm – The Four Basic Thoughts
Saturday 26 Nov
5:30pm – Diamond Way Buddhism – The Karma Kagyu Lineage
Sunday 27 Nov
10am – The Six Liberating Actions
5:30pm – Disturbing Emotions and the Transformation into Wisdom
Monday 28 Nov
7:30pm – The Teacher-Student Relationship
Location – Perth Diamond Way Buddhist Centre. 34 Prout Way, Beeliar.
Cost per lecture – $15
For more information email perth@diamondway-center.org , phone 6392 7836 or visit diamondway.org.au/perth.
Thursday 1 December
8:00pm  – Karma – Causality
Friday 2 December
8:00pm –  Boddhicitta – Enlightened Mind
Saturday 3 December
2:00pm – Teacher-Student relationship